Product Description

 General Information 
As fish meal contains many quality proteins and amino acids, Dora Fish Protein can help crops obtain high performance in stress tolerance, yield and quality. Enzyme crafts make it organic in the true sense.
 Specification of Dora Fish Protein 
High content of protein
Enzyme extracted
100% nature
 Why choose Dora Fish Protein ? 
Significantly helps increase the rate of photosynthesis enabling plants have a good performance during the whole growth period.
Help plants increase the uptake of micronutrients(e.g. Fe, Zn, Mn, Cu) because amino acids is a highly effective natural chelating 
Widely used as a foliar fertilizer in combination with water soluble fertilizers and almost all commercial plant protection agents to enhance their efficiency.
Functions of Dora Fish Protein 
Promote the quality and yield of crops

Improve the favor of the fruits

Enhance ability to stress various stresses

Help improve the soil condition
 Field trial of Dora Fish Protein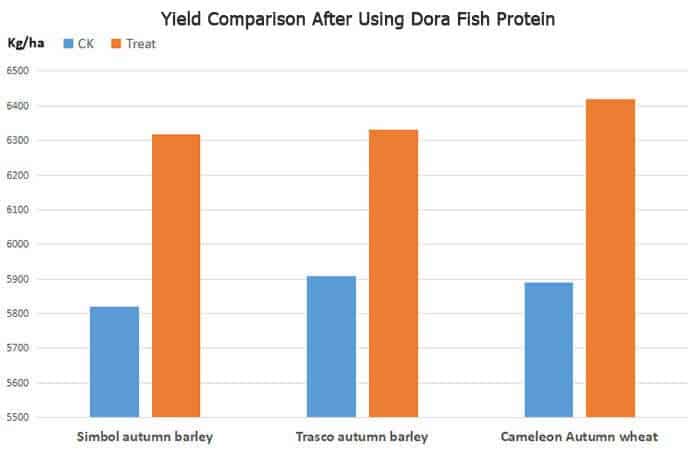 How to use Dora Fish Protein ? 
Foliar Application : At the rate of 1:600-1000
Suitable for application on cereals ,rice, beans, fibre crops, sugar crops, plantation crops, vegetables, fruits, flowers, orchards and ornamentals,etc.