Dora agri is one of the leading suppliers of 90% natural brassinolide, plant growth hormones for all agricultural crops. Brassinolide is a catalyst for crop yields and quality. Our natural brassinolide is prepared according to international standards and is in high demand in the market. Our natural brassinolide products are appreciated for a competitive price, longer shelf life, purity, and many other properties. (other hot PGRs)
Natural brassinolide is a plant hormone that is widely used in agriculture to achieve optimal crop growth. It can be used as one of the best plant growth promoters for the production of agricultural products.
Natural brassinolide products enable seed treatment by increasing seed germination and improving seed vigor. It contributes to the growth of agricultural yields. It promotes sprout formation, fruit flavor, improves coloration and good shape of the fruit.
Highlights of Dora Brassinolide
Increase crop stress tolerance, especially cold tolerance and drought tolerance.

Expands crop resistance to diseases and eliminates harmful chemical stresses from herbicides.

Helps crops grow stronger and release stress.

When mixed with herbicides, fungicides, and insecticides, it can be sprayed on crops to reduce and relieve chemical stress on crops.

Promotes growth. Ensures that all crops have amazing flowering and fruiting periods.

Suitable for all types of field crops, horticulture, and vegetables. Can be mixed with all types of pesticides/fungicides as well as PGR products.
Product Name: Brassinolide

Cas No.: [72962-43-7]

Synonym: Epibrassinolide;(2a,3a,5a,22R,23R,24S)-2,3,22,23-Tetrahydroxy-B-homo-7-oxaergostan-6-one, epibrassinolide, 28-homobrassinolide;

Specification: 90%TC, 0.1%SP, 0.2%SP
Appearance: White Powder

Molecular formula: C28H48O6

Molecular Weight

: 478.66

Solubility and Stability: 5mg/L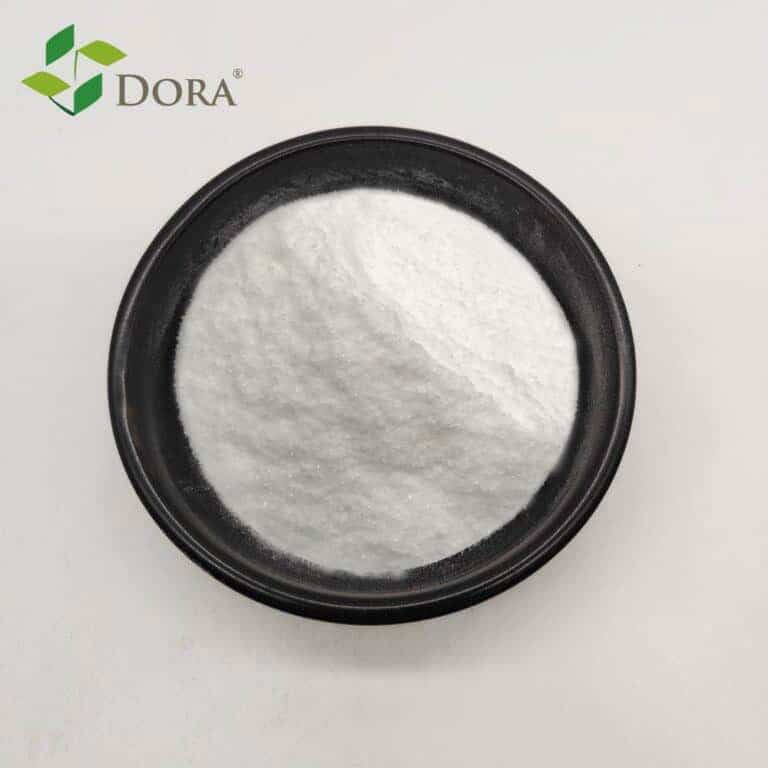 Benefits & Application of Brassinolide
Promote the growth of root system and seedings

Promote vegetative growth

Promote reproductive growth

Increase crop stress resistance
At low temperature, drought, and salinity conditions, brassinolide can increase plant resistance to the adverse environment by enhancing the water absorption ability of plants, stabilizing the structure and function of the membrane system, sustaining higher metabolism, regulating the physiological environment in the cell, promoting normal physiological and biochemical metabolism.
Application of Brassinolide
Brassinolide —Potato
1. Soaking seed: Soaking seed with 0.01ppm Brassinolide, can promote seed germination.
2. At the early stage of tubers swollen, dilute 0.01% Brassinolide 3000times to spry, can promote the tubers swollen, increased yield 10%.

Brassinolide—Citrus
Promote the spring twig germination: At the stage of KMT, spray the trees with 0.04% Brassinolide 1000~1500 dilution + amino acid fertilizer, can solve the difficulties about the spring twig do not germinate. (Especially for the year spring drought and the trees had large quantity fruits last year)

Promote the floral organs developed fully: At the stage of flower bud, spray with 0.04% Brassinolide 1000~1500 dilution +liquid boron, can help pollination fertilizztion, and can reduce the phenomenon of "flower of inconclusive & stone fruit".

Fruit retention: At the stage of the flower fade 80%, spray with 0.04% Brassinolide 1000~1500 dilution + Boron + Calcium, can have good effect on protecting young fruits, and preliminary prevention about the cracked fruit. 10~13 days later, spray 0.04% Brassinolide 1500 dilution + Calcium 2 times, can protect fruits and further prevention about the cracked fruit.

Improve coloring: At the stage of fruit maturity, spray 0.04% Brassinolide 1500 dilution 2 times, can promote fruit coloring, improve the fruit quality.
Packing: 1 kg/Al.bag, 25 kg/Drum.
Support customize packaging
Courier Time: 5-7 days by TNT, DHL, FEDEX, UPS
Air Freight: 7-10 days
Shipping By Sea: South America: approximately 40-50 day
Southeast Asia: approximately 10-25 day
Africa: about 40 days
Europe: about 30 days